Google Ads for Lawyers: PPC 101
Whether you're starting a pay-per-click (PPC) campaign from scratch or you already have experience, this webinar will provide you with valuable information. Google Ads, in particular, is the most popular PPC advertising platform used by lawyers. In this webinar, we'll explore why lawyers use PPC and what lawyers should target as part of an effective marketing strategy. In addition, we'll discuss the basics of setting up a campaign, and tips for running PPC on a budget.
Agenda:
Why Lawyers Run PPC Ads

Background on PPC
Why PPC Matters to Legal Marketing Strategies

What Law Firms Should Target

Three Main Types of Target Keywords to Consider

Basics of Setting Up a Campaign

Overview of Campaigns and Ad Components

Running PPC Ads on a Budget

Budgets, Bidding Strategies, and ROI
Topics covered include:
SEM
Duration of this webinar:
90 minutes
Originally broadcast:
October 26, 2022 11:00 AM PT
Speakers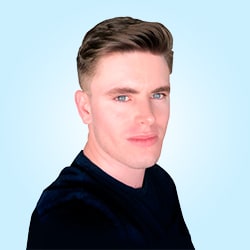 Thomas Sullivan is a Web Marketing Lead on Justia Amplify Team, where he focuses on search engine optimization and search engine marketing. He has a BA in Economics and a BA in Communication Studies from UCLA, and Google Ads Search Certification. In addition to helping Justia and its clients with SEO and SEM marketing strategies, including Google Ads PPC and LSAs, Thomas supports UCLA Bruins Basketball and Football. He enjoys BBQs, hiking, and spending time with family and friends. He also has a chocolate lab named Champ and a cat named Wiley.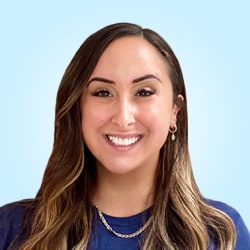 Samantha Larrus is a Web Marketing Lead at Justia with over eight years of experience in the legal marketing field. While she helps Justia clients with both search engine optimization and search engine marketing, Google Ads is her area of expertise. She holds a BA in Creative Arts from San Jose State University, as well as a Google Ads Search Certification. In her spare time, Samantha enjoys frequenting Bay Area sporting events and spending time with her two dogs, Meatball & Ravioli.