Fast-Mover Advantage: Law Marketing Ethics Issues in a Race for Clients
At 12:43 pm on June 27, 2022, an Amtrak train derailed in Missouri, with 200 passengers onboard, killing four. By 5 pm, there were attorney web pages geared toward crash victims and their families. By 9 am the next morning, law firms were announcing not only lawsuit filings but clients that had been retained. The days of the 30-day solicitation moratorium are gone—if not in writing, in spirit. Law firms struggle to compete in a fast-moving marketplace where the Rules of Professional Conduct vary state by state in regulations and enforcement.
The live version of this presentation was eligible for one hour of general California MCLE credit, but CLE credit is not currently available for watching the on-demand version.
Agenda:
Review of Bates v Arizona
Use of Trade Names Experts
Virtual Law Practices
Rules of Professional Conduct 7.1-7.7
Advertising Ethics Issues
History of Related Court Cases
Unauthorized Practice of Law
Related Ethics Opinions
Content Marketing Issues
Social Media
Lawyer Ratings & Rankings
Responding to Online Reviews
ABA Model Rule Changes
Advertising Ethics Considerations
Topics covered include:
Practice Skills
Duration of this webinar:
60 minutes
When:
March 15, 2023 11:00 AM PST
Speaker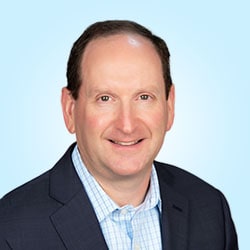 Micah U. Buchdahl is a Pennsylvania-licensed attorney assisting law firms with business development initiatives. Based in Moorestown, NJ, he is president of HTMLawyers, Inc., a law marketing consultancy. Micah is known for his ethics counsel as it pertains to law marketing, advertising, and compliance. He is a member of the Association of Professional Responsibility Lawyers and a past chair of the ABA's Law Practice Division. Micah attended Temple University both as an undergraduate (B.A., journalism) and for law school (J.D., 1991).