PPC Advertising in the Legal Industry: Challenges and Opportunities
The ever-changing landscape of PPC advertising can be difficult to keep up with, especially when you have a practice to run! Join members of the Justia Amplify team to unpack the challenges of advertising your firm on Google Ads, discuss key things to avoid, and explore new opportunities - like how to utilize AI to improve your ads! They will also share invaluable insight on how to determine a PPC budget that will get you the results you want.
Agenda:
Brief Google Ads Overview
Common Hurdles in PPC Advertising for Law Firms
Emerging Opportunities for Advertisers
Analysis of Justia Amplify Case Study
Topics covered include:
SEM
Duration of this webinar:
60 minutes
Originally broadcast:
August 24, 2023 12:00 PM PT
Speakers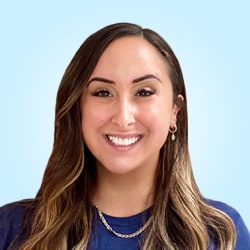 Samantha Larrus is a Web Marketing Lead at Justia with over eight years of experience in the legal marketing field. While she helps Justia clients with both search engine optimization and search engine marketing, Google Ads is her area of expertise. She holds a BA in Creative Arts from San Jose State University, as well as a Google Ads Search Certification. In her spare time, Samantha enjoys frequenting Bay Area sporting events and spending time with her two dogs, Meatball & Ravioli.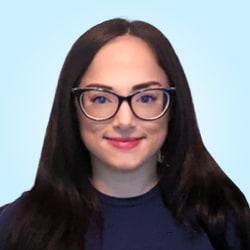 Jessica Risso is a Lead Marketing Analyst at Justia with over 15 years of experience in the digital marketing space. A San Francisco State University alumnus, she holds a BS in Business Administration, specializing in Marketing. In addition to delivering data-driven insights for Justia's marketing services, she also aids in sculpting SEO strategies for Justia Elevate clients and SEM initiatives for Justia Amplify clients. Having been certified in Google Ads for more than a decade, her proficiency in PPC advertising is exceptional. In her downtime, she enjoys gardening and taking care of her new puppy, Ziggy.