The Ethics of Online Advertising and Marketing
We're back with a CLE to help demystify the ethical implications surrounding digital/online advertising for lawyers and law firms! In this 60-minute presentation, we'll cover various ethical implications of digital legal marketing used to engage current clients and reach new clients. Attendees will learn about ethical issues concerning law firm websites & blogs, local directories & reviews, lead generation & pay-per-click (PPC) advertising, and social media advertising. We will discuss the ethical issues of targeting certain users with Google, Meta/Facebook and Geofencing ad services. We will examine how changes to Google Ads' keyword matching implementation may lead to ethical issues for law firms in some jurisdictions. We will also examine the legal and ethical issues presented by fake reviews, both positive and negative, that seem to be a part of many law firms' online directory profiles.

The live version of this presentation was eligible for one hour of Legal Ethics California MCLE credit, but CLE credit is not currently available for watching the on-demand version.
Agenda:
Internet Overview

Overview of Market, Jurisdictional Issues
New Organizations Offering Services, Law Firms v. Non-Law Firms
New Ways to Reach Clients & Ethical Issues



Internet Advertising

Pricings

Fixed Fee Directories & Placements

No Ethical Issues With the Pricing
Potential Ethical Issues for Presentation Content in Some Directories Using Words Like "Best Attorneys"

Impressions Pricing

No Ethical Issues With the Pricing

Clicks Pricing

Google Ads, Other Platforms
Unfair Competition & Trademark Issues, and Ethical Issues Intro

Lead Pricings

Google LSAs, Other Platforms
Ethical Issues for Some Bars
Fixed Price Per Lead v Pricing Based on Competitor Bidding
Google LSAs Issues

"Google screened" – One Member of the Firm Licensed in the State Where LSA Shows
Lawyer Photo Required But Can Be of Lawyer Not Licensed in State
Algorithm for Showing Up, Reviews

Google Business Profile Reviews (Fake Review Ossues)
LSA Reviews (Controlled by Law Firm, Fake Review Issues)

Lead Pricing Issues

Percentage of Fees

Law Firm Referrals (Allowed for Most)

Retainer Agreements
Of Counsel Relationships

Companies

Pricing Based on Fees

Fixed Fees Services, Lead Pricing
Avvo Pricing, Issues With Bars

Bid Pricing (Google LSAs)
Exclusive v. Non-exclusive Pricing

Targeting

Keywords

Google Ads

Unfair Competition & Trademark Issues, Legal Issues, Google Policy
Text Ad Restrictions
Ethical Issues With Purchasing Competitors' Names

State Restrictions
Google Ads Changes Causing Law Firm and Lawyer Names to Show When Bidding Only on Service Keywords

Other Platforms

Remarketing

Google Ads Restrictions
Facebook/Instagram (Non)restrictions
Ethical Issues With Remarketing

Geofencing

Examples: Hospitals, Brain Injury Clinics
Google Restrictions
Ethical Restrictions



Websites & Blogs

Marketing v. Information

Ethical Disclaimers (e.g. "Attorney Advertising")

Additional Legal Disclaimers

Privacy Policies
Terms of Service
California, EU Disclaimers

Accessibility

ADA Legal Requirements
Ethical Requirements
Tools

Unfair Competition and Trademarks

Writing About Competitors' Cases
Using Competitor Names



Local Directories & Reviews

Local Directories

Ethical Issues With Directories Using Terms Like "Best Lawyers"
Free v Paid Listings

Reviews

Obtaining Reviews

Platform Restrictions (Google v Yelp)
Client v Attorney Reviews
Non-client, Non-attorney Reviews
Ethical Issues in Giving Reviews

Ethical Issues in Responding to Reviews

Confidential Information
Ethics Cases

Fake Reviews

Fake Positive Reviews
Fake Negative Reviews
Topics covered include:
Legal Marketing
Duration of this webinar:
60 minutes
When:
May 12, 2023 12:00 PM PT
Speaker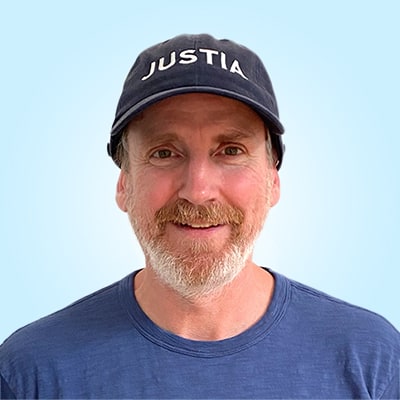 Tim Stanley is the CEO and founder of Justia, one of the most visited legal portals in the world. Justia's mission is to make law and legal resources free for all. Before founding Justia, Tim founded and was CEO of FindLaw. He is the general counsel and on the Board of Trustees of Public.Resource.Org, and was previously on the Board of Nolo and American LegalNet. Tim has a BS and MS from Stanford University and a JD from the University of Michigan Law School.