Using ChatGPT & AI Tools for Writing Law Firm Marketing Content: The Good, The Bad, The Ugly
In this webinar, we are covering how lawyers and marketers may use ChatGPT and other artificial intelligence (AI) models for writing law firm marketing content. Join us as we explore how ChatGPT works to produce content, why ChatGPT presents factual accuracy issues around legal topics, and how Google is factoring AI-generated content into its ranking algorithms (including how ChatGPT-generated content may impact your rankings in both a positive and negative way). We will also discuss how you can markup your law firm content so it is better indexed by ChatGPT and other large language models (LLM). Finally, we take a look at ChatGPT's integration into Bing and Google's expected response, including where we predict both platforms' search interfaces are heading, particularly for legal content and answers.
Agenda:
What is ChatGPT

What is a Large Language Model (LLM)
How does ChatGPT work?



AI-LLM/ChatGPT Output

AI-LLM/ChatGPT and Factual Accuracy
Dataset of Content
AI-LLM Model Itself
Examples



AI-LLM/ChatGPT Content and Google Rankings

Google Ok With Useful Content from AI
Legal Content on Google

YMYL (Your Money or Your Life)
EEAT (Experience, Expertise, Authoritativeness, and Trustworthiness)
Using AI-LLM Output Directly
Edited AI-LLM Drafted Content
Examples

Non-legal Content on Google

Marketing Content
Fictional and Hypothetical Content
Examples

Schema Markup for AI-LLM/ChatGPT Models
AI-LLM Content Detection



AI-LLM/ChatGPT and Google & Bing

Bing's Competition With Google
Search Interfaces With AI chat

Legal Advice Versus Information

ChatGPT Terms of Service
Google's AI-LLM Testing
Featured Snippets v. AI-LLM Answers
Topics covered include:
Legal Tech
Duration of this webinar:
60 minutes
Originally broadcast:
March 30, 2023 11:00 AM PT
Speakers
Marina J. Wilson is an attorney and member of the Justia Marketing Team. Marina graduated from the University of Georgia in 2015 with a B.S.F.C.S. in Consumer Journalism and earned her J.D. cum laude from the Louisiana State University, Paul M. Hebert Law Center in 2019. She is a member of the Louisiana State Bar Association with practice experience in business litigation and a professional background in marketing and communications.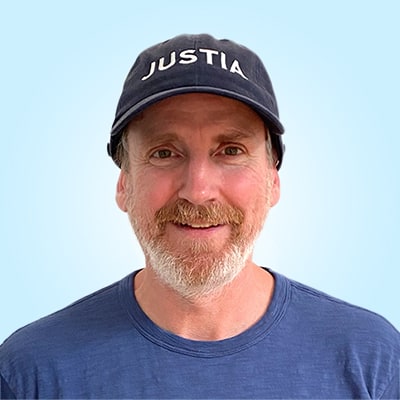 Tim Stanley is the CEO and founder of Justia, one of the most visited legal portals in the world. Justia's mission is to make law and legal resources free for all. Before founding Justia, Tim founded and was CEO of FindLaw. He is the general counsel and on the Board of Trustees of Public.Resource.Org, and was previously on the Board of Nolo and American LegalNet. Tim has a BS and MS from Stanford University and a JD from the University of Michigan Law School.