Write Like the Best Legal Writers
Improve your practice in 2023 by sharpening your legal writing skills with Justia Webinars! Write Like the Best Legal Writers discusses the craft of legal writing, how lawyers can improve their legal writing skills, and why writing matters. Attendees will examine various examples that illustrate the five main strategies for improved legal writing: writing for non-lawyers, building a story arc, using shorter sentences, words, and smaller ideas, eliminating passive voice, and reading the final draft out loud.
Please note that while the live version of this presentation was eligible for one hour of general California MCLE credit, CLE credit is not currently available for watching this on-demand version of the program.
Agenda:
Write for a non-lawyer reader, regardless of who your reader is. Show off how smart you are by dumbing it down.

Examples of overly complex writing and how to correct it.
Examples from strong briefs.
Examples from strong correspondence (demand letters, advisory opinions, etc.)



Build a story arc from section to section, paragraph to paragraph, sentence to sentence.

Topic sentences, transitions, big-picture structure and organization.
Examples from opinions and briefs.



Use shorter sentences, shorter words, and smaller ideas.

Compare long sentences to multiple short sentences conveying same concept.



Eliminate passive voice and other wordy constructions.

Examples of passive voice and other wordy constructions, how to spot them and fix them.



Print your "final" draft and read it aloud. Fix errors and any sentences that trip you up or require more than one breath.

Examples of technically correct writing that trips you up when you read it and how to revise.


Topics covered include:
Practice Skills
Duration of this webinar:
60 minutes
When:
February 03, 2023 11:00 AM PT
Speaker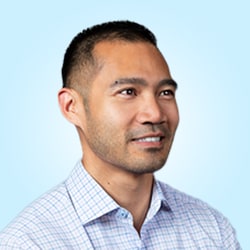 David Kemp is an adjunct professor at Rutgers Law School and the University of California, Berkeley School of Law. He teaches several legal writing courses as well as professional responsibility. He is also the managing editor of Verdict, a website offering legal analysis and commentary, and The Oyez Project. He received his BA in psychology from Rice University and his JD from Berkeley Law, where he served as the Senior Executive Editor of the California Law Review and co-Editor-in-Chief of the Berkeley Journal of African-American Law & Policy.